MASTERJI DEGREE & P.G COLLEGE
Affiliated to Kakatiya University
Kakatiya Universitys top ranked institution provides best class education in Life Sciences, Mathematics, Commerce and P.G. Courses. Since 1993, Masterji has built a legacy of attracting competent students and facilitating them to achieve their goals. Our intellectual and committed leadership will assure your success. Come, Join the Future.
VALUE ADDED CURRICULUM
Most dedicated and talented leaders as faculty members assure your success-come join the future College not only provides curriculum for learning, but also provides some value added courses. Experts from Industry, government, academic institutions, socially responsible persons visit and train our students to become successful in life. Admissions are in progress for the academic year 2022-2023.
OUR VISION
To emerge as an institute which imparts quality education, where students are taught to be culturally sensitive, socially conscious, ethically responsive and morally strong.
OUR MISSION
Keeping in view ever increasing needs we develop professionals required to meet the needs of industry and the spirit of entrepreneurships in the emerging domains. Emphasis also laid on student with mandatory soft skills to focus then on job competencies and future readiness.
24,740
Undergraduate
Students
5730
Postgraduate
Students
5500
Civil Service Trained & technical Soft Skills Trained
Students
124
Faculty and
Staff Members
Chairman's Message
We are excited about offering our students an education that is contemporary, relevant and combines the best of academic pedagogy along with application-led practical experience.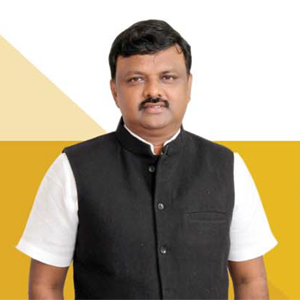 S. Sunder Raj , MBA
Higher education is the foundation of a productive career and fulfilling life. Its purpose is to help students to discover their strength, build skills that enable them to achieve their goals and foster relationships with peers and faculty that will continue to support them over the years.
At Masterji, we passionate to build a high-quality institution, that enable students to embark the journey of transformation.
Our rigorous pedagogy, committed faculty and stellar academic advisory ensure that our curriculum, teaching methods and learning outcomes are consistently being benchmarked against leading institutions.
Even as we are proud of our early achievements, we have ambitious plans for growth of our students.
Much as we are excited about our student's growth, still had a strong impulse for continuous improvement and progress of our students.
It is a pledge, we make our students. Join us to live for a change.
Chairman
Principal's Message
Our faculty and administration are continuously innovating and our academic facilities, curriculum are rapidly evolving to help our students become successful in life.
Dr. B. Prolaram M.Sc., Ph.D
Masters are backbone for our institution. We comprise committed, dedicated, eminent and experienced faculty in all departments. Our faculties possess an inherent ability to inspire, ignite in shaping the future of student community.
Our tremendous results show "How able our masters are? And what care we are taking." We are in this field since 3 decades, because, we select the faculty that provides conceptual teaching such that students get a grip over fundamentals. We also monitor faculty performance from time to time.
The lectures too are put through regular orientation programmers to keep them abreast with the latest syllabus, curriculum and teaching methods.
Principal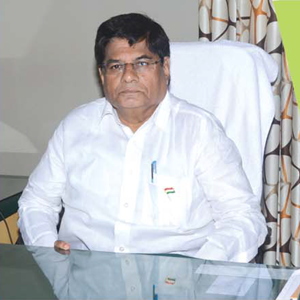 SECRETARY & Academic DIRECTOR'S Message
Masterji is well prepared to create a new cadre of professionals who will go on to create, manage and transform businesses and organisations.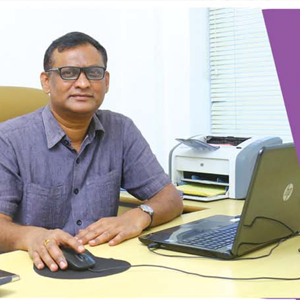 S. Achutha Raj, MSc (CS)
Masterji provides a vibrant learning environment for ambitious and enthusiastic students who are ready to embark on career development to shape their future. We provide them a committed faculty. Ours is an institution pledge to deliver a future-ready education that prepares them for the challenges to face in modern workplaces in future. Our renewed effort to offer a contemporary and global education has been reaffirmed by strong and new partnership, as well as a fresh blueprint for our curriculum and pedagogy.
We welcome our students to experience and benefit from this dynamism.
Secretary & Academic Director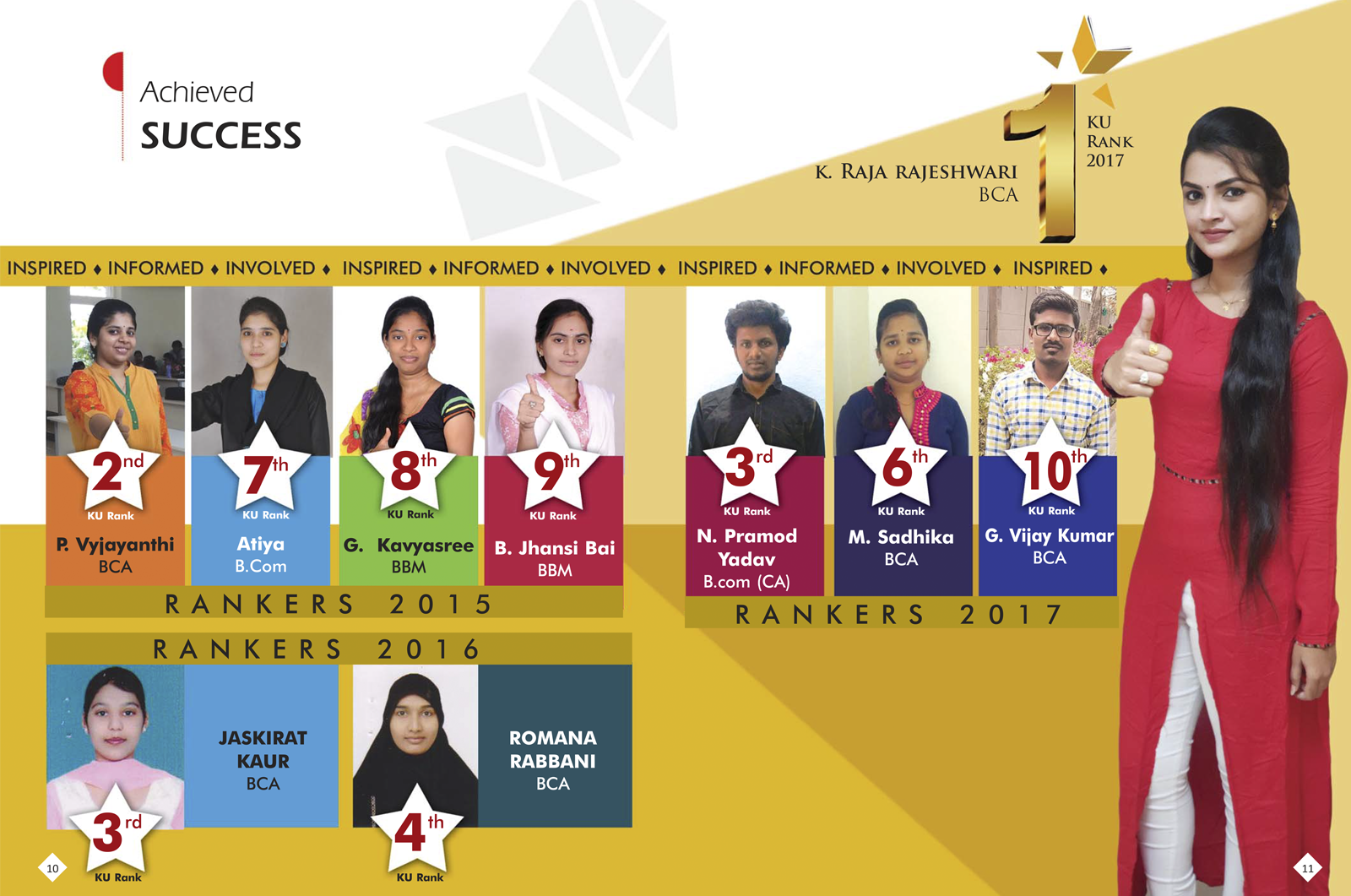 What our students say
Studies updated the life @ Masterji Degree & PG College
When I first join at Masterji Degree &P.G College, I was unsure about my future and anxious about the different challenges which I have to face in my course. I was forward with the support of Masterji and confident to grow personally and professionally. It gave me an opportunity to enrich my knowledge.

Masterji Degree &P.G College has given me an astonishing platform for my overall growth and development. The campus has excellent infrastructure and beautiful, with students-friendly amenities. The teachers are very friendly, professional, and inspiring. It's been a privilege to be a part of this esteemed institution.

Masterji offered me an opportunity to pursue a world-class Bachelor in Business Administration course, for me it was an exceptional learning, with imparting subject-matter expertise in business and management.The faculty always encouraged us to learn through live projects which were helpful for me throughout our studies.

The highly qualified faculty, well equipped infrastructure, course curriculum, teaching mode and productive fun filled culture, has developed a better professional out in me. Masterji has nurtured and carved not only my career but also my social and curricular life. I am a proud student of MASTERJI.

Masterji gave me the support and confidence to grow my knowledge through TST(Technical & Soft skills training program) and I was placed in Tata Consultancy Services Limited (TCS) company,to flourish in life.One of famous colleges in warangal city which offers all famous graduate courses and some limited P.G courses.

We whole heartedly thank our management for providing TST(Technical & soft skills training program)& CST (Civil Service Foundation training program) at free of cost. We are happy to utilize smart class room devices. We utilized these opportunities and I am placed in Tata Consultancy Services Limited (TCS) only because I was a student of Masterji.

Excellent faculty... Nice technical staff... Library, labs and office… The college which is fully helpful for all time and fully encouraging... very good placements.

One of the best colleges of warangal, very nice college for its excellent education and have good placement opportunities for the birght future.